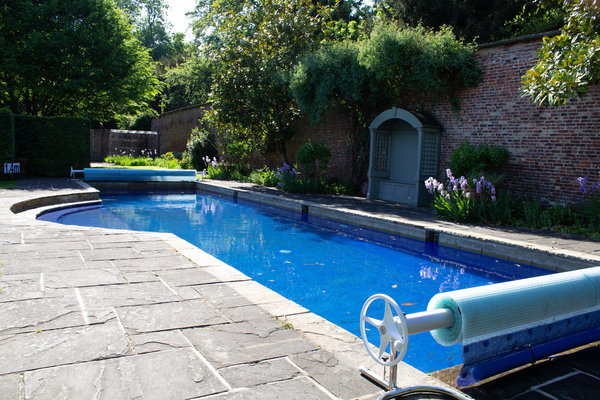 From our walled garden, to grand herbaceous borders and sweeping lawns, to tree-lined walkways, Saltmarshe Hall is a year-round garden worthy of a visit. One of the most hidden parts of the garden, is our eye-catching heated swimming pool.
So, why not spend this summer cooling off after your day of romance, relaxing after some birthday festivities or just gathering around for an evening with your friends. We're happy to announce our outdoor private pool is available for hire for a limited period, here at Saltmarshe Hall.
The pool itself is located deep in our nature filled gardens, giving you the quiet, secluded surroundings to relax, chill out and soak up the atmosphere with a glass of fizz. Even on those cooler evenings, you can turn up the temps and enjoy the moment - there really is no bad time to take a dip!
What could be better than throwing off your shoes, feeling the cool air between your toes and dipping your feet in the cool, soft waves of our outdoor pool? Not a lot we're guessing!
Whether you're staying with us in one of our rooms, having a pre-wedding chill out with your friends before the big day, or even just a random group booking, we'll make sure you're enjoying yourselves with your favourite drink in the quiet atmosphere!
Due to its heating system, the Pool can be booked most times of the year, and can be customised around your occasion if requested! To book, visit our contact page for more future bookings and more information!